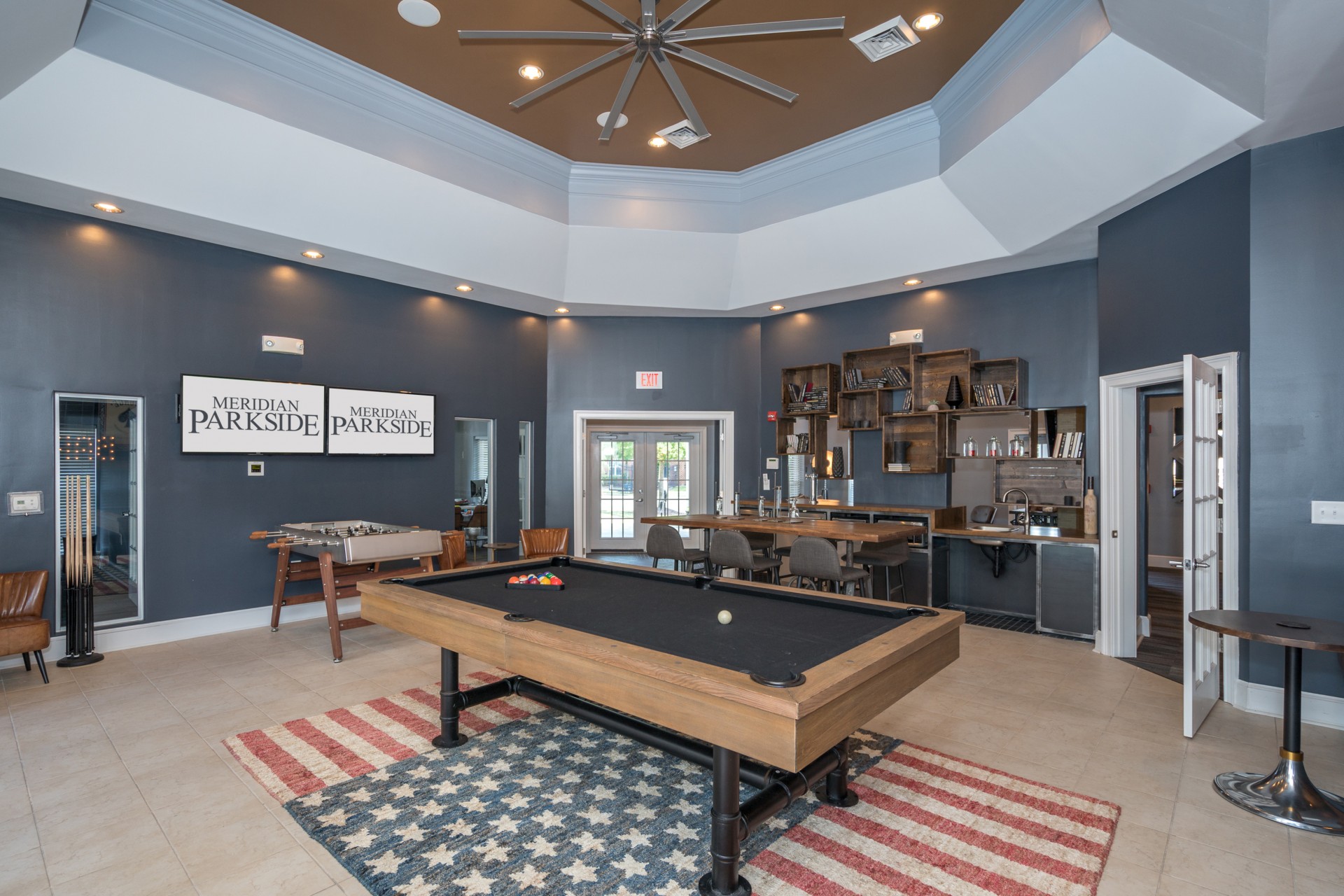 Your Review
Submit a Review

Resident Reviews
Everything you could need in a community
|

Recommended: Yes
The property is really nice|Recommended: YesIts lovely living here and very peaceful.
Great|Recommended: YesHelpful Staff
Maintenance|Recommended: YesMaintenance was amazing We had to wait a little longer than we anticipated but, they were super friendly, and they completed the job in less than 10 minutes.
Must see|Recommended: YesGreat place to live, work and play. Staff our great. Maintenance our friendly.
I love it here and im going to miss it|Recommended: YesI'd have to say that this is a very peaceful area which is why i choose to live here and i place i would highly recommend.
So far so good|Recommended: YesI've lived here for two years, and I haven't had any trouble or concerns. Clean and professional. I don't intend on moving anytime soon.
Great staff , great location|Recommended: Yeswonderful place to live, design of the apt. is great. walking distance to anything . nature park next door, what more could you ask for.... love it
I love the propert wish there was a playground and a extra parking spot|Recommended: YesLove it
A Very Pleasant place to reside|Recommended: YesI love it...the staff is very nice and friendly as well as the neighbors. The area is nice and quiet and no major issues in the complex. I love the fact that it is gated and the fact that the units have elevators as opposed to most apartment complexes
Great property|Recommended: YesGreat place to stay, very quiet not much or any noise in the building I stay in. Great staff , they really help you out, only problem I do have is when the gate is down the other key fob entrances are also down, so that includes the gym, which the only time I have to access that is early in the morning and use I work all day when I get off the office is closed. so if that could be fixed I wouldn't have a problem with this place at all.
Pretty good|Recommended: YesIts quite, a nice area staff and neighbors are nice and helpful. However the parking is an issue and the rent you pay for what you get in return is something questionable.
Great Community|Recommended: YesGreat community. Staff has overturned a couple of times during my year of stay causing a delay in response overall and organization to be lacking. Gate is constantly down not working. Parking is limited as only one unit is given one space. However, apartments are well constructed. Residents are very friendly. While staff has overturned a couple of times, the new staff appears to be making the proper changes to improve the already great living. Very little complaints.
It's serviceable.|Recommended: YesIt has pros and cons. Competitively priced, overflow parking at least until the new company decided to take that away and replace it with 24 hour visitor parking Come on, even my last apartment issued one permanent visitor pass per resident . However, the fact that the gate has been broken for so long is worrisome. I'm paying for a luxury gated community and there's no gate. This allowed a fight to break out a week ago, when normally someone wouldn't even be able to get through the gate without a code. Why am I paying for something that doesn't work Also, if you're going to send emails about charging people for leaving bags of trash out by their door, please actually enforce it. I'm tired of walking by my neighbor's dirty entryway that's surrounded by trash building 800, 4th floor .
A nice community|Recommended: YesThe property is well kept and the staff are very friendly.Other that the noise the neighbors above me make all night, this is fairly a safe, quiet , and well maintained place to live
The views and opinions expressed herein are solely those of the original authors and other contributors. These views do not reflect the views of "Meridian Parkside", its owners, managers, agents, employees or content providers. No representation or warranty, express or implied, is made or given by "Meridian Parkside", its owners, managers, agents, employees or content providers regarding safety, accuracy, completeness or suitability of the information or material expressed herein for any particular purpose