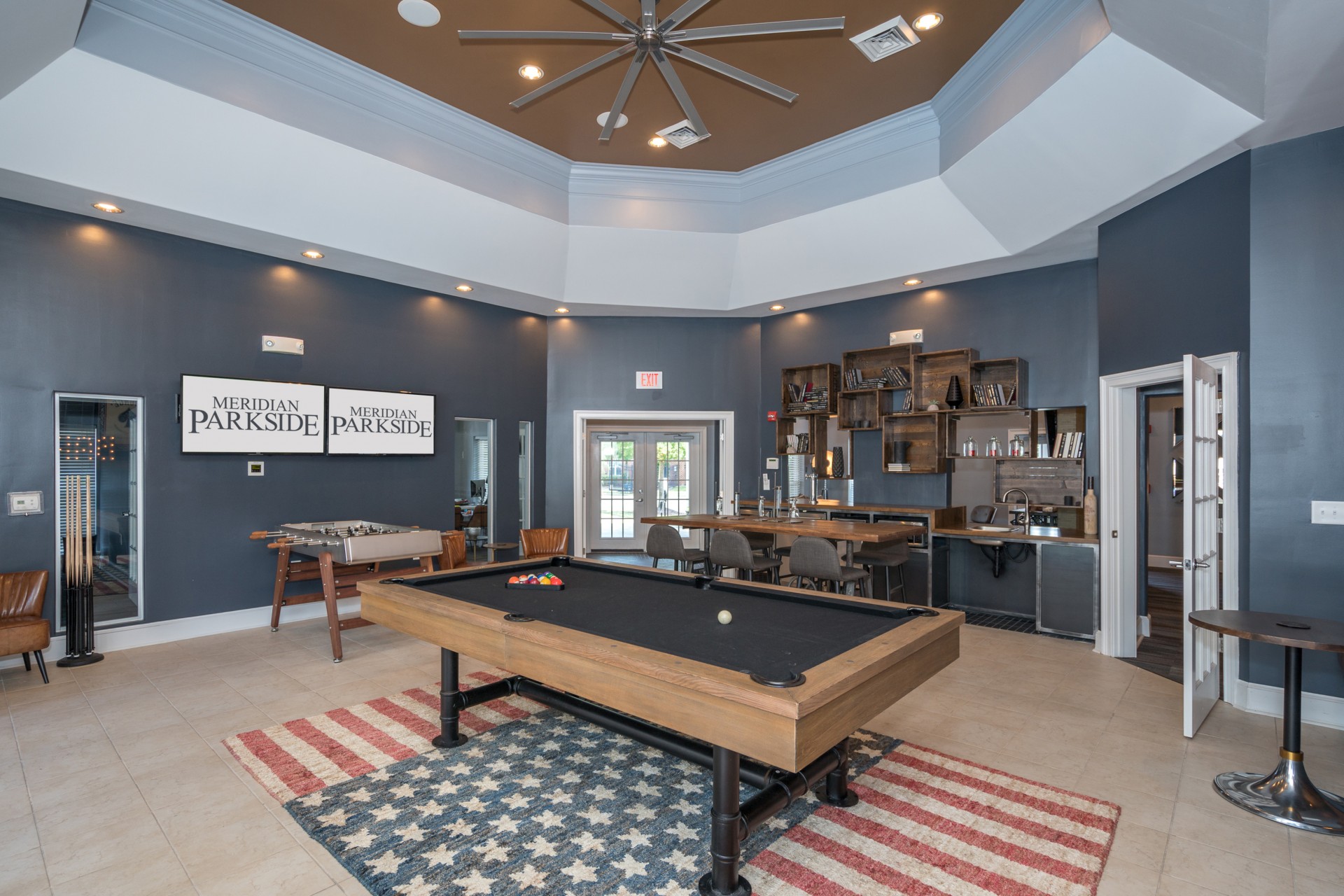 Your Review
Submit a Review

Resident Reviews
Great staff , great location
|

Recommended: Yes
I love the propert wish there was a playground and a extra parking spot|Recommended: YesLove it
A Very Pleasant place to reside|Recommended: YesI love it...the staff is very nice and friendly as well as the neighbors. The area is nice and quiet and no major issues in the complex. I love the fact that it is gated and the fact that the units have elevators as opposed to most apartment complexes
Great property|Recommended: YesGreat place to stay, very quiet not much or any noise in the building I stay in. Great staff , they really help you out, only problem I do have is when the gate is down the other key fob entrances are also down, so that includes the gym, which the only time I have to access that is early in the morning and use I work all day when I get off the office is closed. so if that could be fixed I wouldn't have a problem with this place at all.
Pretty good|Recommended: YesIts quite, a nice area staff and neighbors are nice and helpful. However the parking is an issue and the rent you pay for what you get in return is something questionable.
Great Community|Recommended: YesGreat community. Staff has overturned a couple of times during my year of stay causing a delay in response overall and organization to be lacking. Gate is constantly down not working. Parking is limited as only one unit is given one space. However, apartments are well constructed. Residents are very friendly. While staff has overturned a couple of times, the new staff appears to be making the proper changes to improve the already great living. Very little complaints.
It's serviceable.|Recommended: YesIt has pros and cons. Competitively priced, overflow parking at least until the new company decided to take that away and replace it with 24 hour visitor parking Come on, even my last apartment issued one permanent visitor pass per resident . However, the fact that the gate has been broken for so long is worrisome. I'm paying for a luxury gated community and there's no gate. This allowed a fight to break out a week ago, when normally someone wouldn't even be able to get through the gate without a code. Why am I paying for something that doesn't work Also, if you're going to send emails about charging people for leaving bags of trash out by their door, please actually enforce it. I'm tired of walking by my neighbor's dirty entryway that's surrounded by trash building 800, 4th floor .
A nice community|Recommended: YesThe property is well kept and the staff are very friendly.Other that the noise the neighbors above me make all night, this is fairly a safe, quiet , and well maintained place to live
New Resident.|Recommended: YesEverything is great, but the gate always being broken is becoming a nuisance, and the gym only being available during office hours is extremely inconvenient.
Better Before New Management|Recommended: NoThe apartment complex was ran better by the old management company. The parking rules changed to visitors who park in the overflow parking needing a parking pass or will be towed, which is redundant since there is always extra spots in the lot reserved for residents with more than one vehicle as well as guests. The maintenance under the old management would arrive promptly after submitting a maintenance request, but with the new management it has been weeks and my issue is still unresolved. The staff are still friendly and extremely helpful with all of our needs. However, the new company decided to put in different computers and take away the printers. One of the main reasons I moved into this complex was because of the amenity of a business center that offered free printing so that I could stay prepared for all of my courses. The new company removed the printers without any notification and now I have to go out of my way to drive to a different location in order to print a time sensitive document that I could have had in less than three minutes at the business center. The main issue that I have been experiencing since I moved in has been the gate malfunctions. The majority of the time the gate is broken, which is not only unsafe, but residents are paying for a gated community when most of the time it is not a gated community. Along with the safety issue regarding the gates is the fact that the fob that opens the gate is connected to the entry way to the clubhouse after they close. Since the fob for the gate is connected to enter the clubhouse, every time the gate is broken entry to the gym or business center after hours is impossible. Residents who work or have class after about 5P do not have access to the gym or business center, which we also paying for to live in this community. It is a decent community, but needs some work in order to charge the rates that they do and unless the issues are fixed I will not be renewing my lease.
There should be more then one parking spot per apartment|Recommended: Yesi feel as though the price of rent is not worth it , should be more then one parking space , maintenance is slow to fix problems , i think should keep up with elevator maintenance
Nice|Recommended: YesI had a rough start but, the ladies in the rent office worked hard to straighten things out for me. I had the parking and think it is really stupid to give residents 1 parking space. Most families now are 2 car families. The gate is always broken there really is no use for it it's broken more times then it works. You have to be careful when walking or you may step in dog poop but, they are supposed to be fixing that. My neighbors above me are horrible they make noise all night long it sounds like a herd of elephants. It was so bad one night my 3 year old daughter started crying because it scared her. They sounded like they were fighting up there.
Good overall|Recommended: YesI love living here. The apartments are beautiful. Normal things happen as far as hearing neighbors, maintenance sometimes takes long and the gate is always unlocked or broken.
GATE|Recommended: YesIt is ok, except the GATE is ALWAYS BROKEN
The views and opinions expressed herein are solely those of the original authors and other contributors. These views do not reflect the views of "Meridian Parkside", its owners, managers, agents, employees or content providers. No representation or warranty, express or implied, is made or given by "Meridian Parkside", its owners, managers, agents, employees or content providers regarding safety, accuracy, completeness or suitability of the information or material expressed herein for any particular purpose